You Are Visiting
Carolyn Howard-Johnson's
Web Site
Here you will find
Carolyn's two different multi award-winning
HowToDoItFrugally series of books,
her award-winning poetry, and tons of resource
helps for readers of all her genres.
Alert! This Site Is Under Reconstruction!
---
Terrie Wolfe, agent extraordinaire,
is shopping Carolyn's new memoir, Here's How I Don't Cook.
If you are interested in seeing it for publication
please contact her at
www.AKALiteraryLLC.com
---
Multi Award-Winning
How To do It Frugally Series
of Books and Booklets for Writers
"Howard-Johnson has the comforting tone of a mentor and writes with the precision of a surgeon."
~ Francine Silverman, author, editor, author's advocate

The Frugal Book Promoter is on Penny C Sansevieri's self-publishing class at New York University's and Dan Poynter's recommendation lists.
[Carolyn's] the author of The Frugal Book Promoter: How to do What Your Publisher Won't, one of my very favorite books on how to build the buzz for your book. You could spend the rest of your life following all her tips. If you do, you'll sell lots of books. ~ Joan Stewart, The Publicity Hound
---
Multi Award-Winning
How To do It Frugally Series
of Books for Retailers
"In thirty-five years in the industry, there are only a handful of retailers
I have observed reach the success level of Carolyn Howard-Johnson.
There is only one thing you need to learn
from her to succeed . . . everything she says!"
~ Randy H. Eller, industry speaker, business consultant,
and President Eller Enterprises, LLC
---
Award-Winning
Literary Works
"[Carolyn's] books are strengthened with
behind-the-scenes details of Mormon life and history
in a book suitable for all collections, particularly those where . . .
Orson Scott Card's religious books are popular"
~ Library Journal
---
Carolyn's Multi-Award-Winning
Books of Poetry

Book: Imperfect Echoes
Chapbook: Tracings
Writing Truth and Justice with Capital Letters, lie and oppression with Small
Published by
Finishing Line Press

Multi Award-Winning Celebration Series of Chapbooks Coauthored with Magdalena Ball

"...profound and unique...True magic."
~ Darcia Helle for Book Addict

---
Services

A Few of the Organizations that Have Benefited
from Carolyn's Speaking and Teaching

Presenter 2009, 2010

Presenter, 2008, 09, 10, ll

Presenter, 2007

University of Dayton Erma Bombeck Writers' Conference, 2006, 2008

Sisters in Crime, Pasadena, 2009

Co-sponsor and presenter, 2007, 08, 09, 10, ll


National Span College, 2002


Fellows presenter, 2007, 08

Wisconsin Regional
Writers Conference

Panelist, Speaker
2012
See more of Carolyn's Speaking Engagements
[Carolyn is] what I describe as an energy-giver.
So many people today are energy-drainers."
~ Dorothea Helms, Dayton University workshop attendee
---
"Careers that are not fed die as readily
as any living organism given no sustenance."
~ Carolyn Howard-Johnson
Studio photography by Uriah Carr
Logo by Lloyd King
---
Subscribe to
Carolyn Howard-Johnson's Sharing with Writers Newsletter
and get a FREE copy of
Great Little Last-Minute Editing Tips for Writers
"I have been a professional writer 40 years, and am also a tenured full professor of journalism. Carolyn's Sharing with Writers newsletter is most useful for me--and for my students. I emphasize to them that while research is 90% of writing, and the actual writing is about 10%, there's another 100% out there called promotion. Carolyn shows numerous ways to get the message to the mass media."
~Walter Brasch, author and educator
---
---
Sharing with Writers
All things publishing with
an emphasis on book
promotion. Named to
Writer's Digest
101 Best Website list.
---
The New Book Review
Great way for readers, authors, reviewers and publicists to get more
mileage out of
a great review.
---
The Frugal Editor Blog
This is the Frugal, Smart
and Tuned-In Editor blog.
Covers editing, grammar, formatting and more.
Get the answers you need.
---
---
Easy Access to Resources for Writers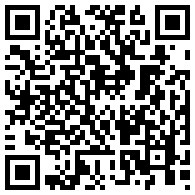 ---
---
---
---
Carolyn's How to Do it Frugally Series
---
Awards for Carolyn's Books, Blogs and More

The New Book Review
Named to
Online Universities'
101 Book Blogs
You Need to Read
Writer's Digest 101 Best Websites
for Sharing with Writers blog.

Best Book Award for The Frugal Book Promoter (2004) and The Frugal Editor (2008) and the Second Edition of The Frugal Book Promoter (2011).
Reader Views Literary Award for The Frugal Editor
New Generation Award for Marketing and Finalist for The Frugal Editor
Book Publicists of Southern California's Irwin Award
Military Writers Award of Excellence for
Tracings, A Chapbook of Poetry.


A Retailer's Guide to Frugal In-Store Promotion wins author Military Writers Society of America's Author of the Month award for March, 2010
Gold Medal Award from Military Writers Society of America, 2010. MWSA also gave a nod to She Wore Emerald Then, a chapbook of poetry honoring mothers.
The Frugal Editor Named #! on Top Ten Editing Books list.
Finalist New Generation Book Awards 2012, The Frugal Book Promoter, Finalist 2010 The Frugal Editor,
Winner 2010 Marketing Campaign for the Frugal Editor

The Oxford Award recognizes the alumna who exemplifies the Delta Gamma precept of service to her community and who, through the years, devotes her talents to improve the quality of life around her.
The Frugal Book Promoter is runner-up in the how-to category for the Los Angeles Book Festival 2012 awards.
And more than a dozen other awards for Carolyn's novel, short story collection, and poetry. See the awards page on this site.
---
---
Resources
Carolyn's favorite page of resources for writers (among more than a dozen) is the page of recommended books (of course!) that will help writers.
Watch for the new Resources for Retailers pages coming in 2010.
---
Find Carolyn on Pinterest
---
Site Sponsor
My great book cover designer Chaz DeSimone is always right there with a poster that fits my most recent efforts--poetry, promotion, or about anything else!
Check out his free Ampersand posters.